Tournaments & Diary Dates
Latest Tournament News.
The Pearce-Frodo Cup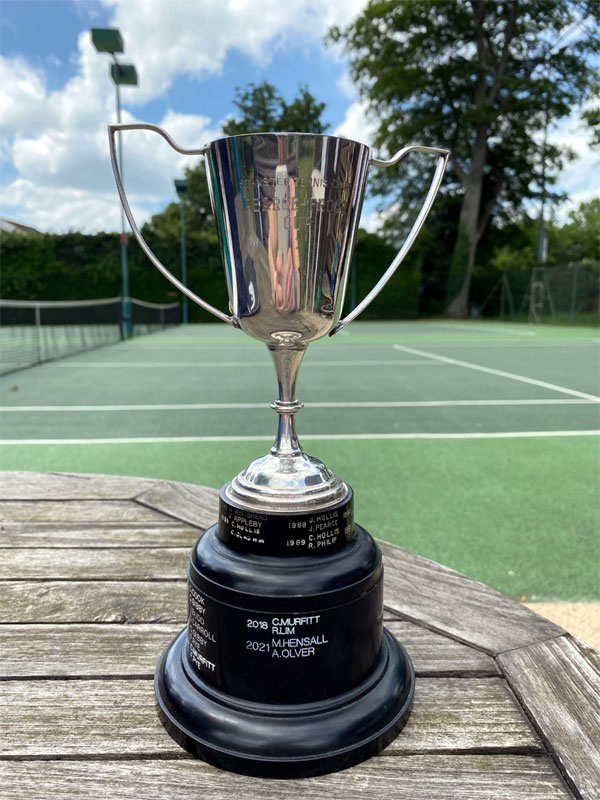 The Pearce-Frodo Cup was presented to the Club by Jack and Diana Pearce. They were two charming, stalwart, keen and loyal members of the club for many years. They had two daughters, Jenny and Jill.
Present members may not know that Frodo was their beautiful golden retriever who regarded himself as an honorary member. He was impeccably behaved and sat or lay on the court watching us play. He never chased balls and everybody loved him.
They moved to a beautiful barn in Shaftesbury in Dorset where Diana drove a pony and trap and Frodo was eventually succeeded by Tania and Chippy.

Jack and Diana belonged to two tennis clubs and a badminton club. Several members of Stansted Tennis Club were invited there for a weekend, including Janet Hollis and Alan Bulley (Fiona Kelly's dad!) and we were entertained royally. Wonderful tournaments were played at the two clubs and there was a lot of eating and drinking!
Sadly Jack and Diana have both passed away now. Jack died on the badminton court in 1994 and Diana died in 1999, but our memories of them live on through this Cup.