Latest News & Results
Due to popular demand there will be a second monthly ladies' club night on the fourth Monday of every month. This will start on Monday 23 August and the session will run from 7-10pm. The ladies' night on the second Monday will also revert back to running from 7-10pm, not 6.30.
We are also introducing a men's night which will be held on the first Monday of every month from 7-10pm, starting from 2 August. All are welcome!
Don't forget that there is also a junior club session every Friday from 4.30-6pm. No club balls will be available for this session unfortunately, so please remember to take balls with you.
Congratulations to Sandra Ayres and Daphne Lunnon who won a very close final at the President's Cup on Saturday 26 June, winning 6-4 against Jon Budd and Val Ashwood. Marta Hensall and David Fletcher won the consolation round, beating Michael Wilde and Cathy Brenner 4-1. It was a really enjoyable day, thanks to everyone who played and of course special thanks to Debbie Lane for organising.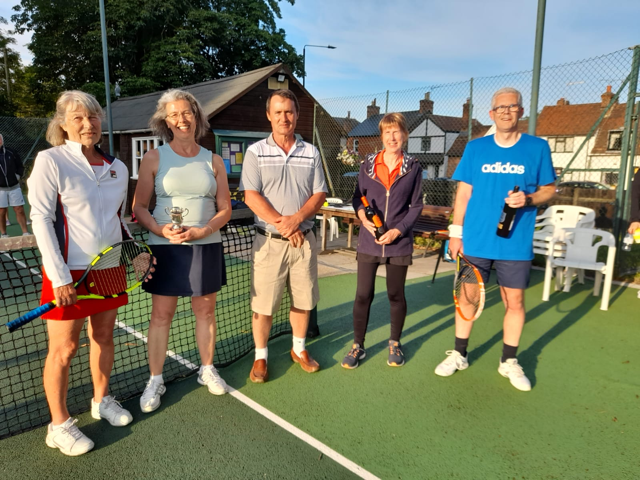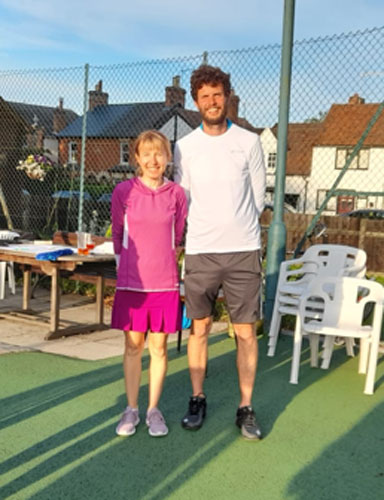 Are you looking for ideas on how to entertain your children/grandchildren this summer?
Ollie Toms the tennis coach has the answer, well for some of the time anyway! Please see the attached flyer for details of his summer camps at Stansted and Newport Tennis Clubs and contact him at ollie@olliestennis.co.uk or call Ollie on 07917 652014 for more information.
This fun tournament was played on Friday 11 June in glorious weather, with 16 players taking part. The eventual winners of the bottles of fizz were Carol Cook and Sue Simpson, who beat Diane Brown and Gail Hogg 6-4 in a thrilling match.
The consolation prize of chocolates went to Debbie Lane and Dina McDonald with a score of 4-3 against Caroline Crossley and Cathy Brenner, after a closely fought match. Thanks to Debbie for once again organising such a great day.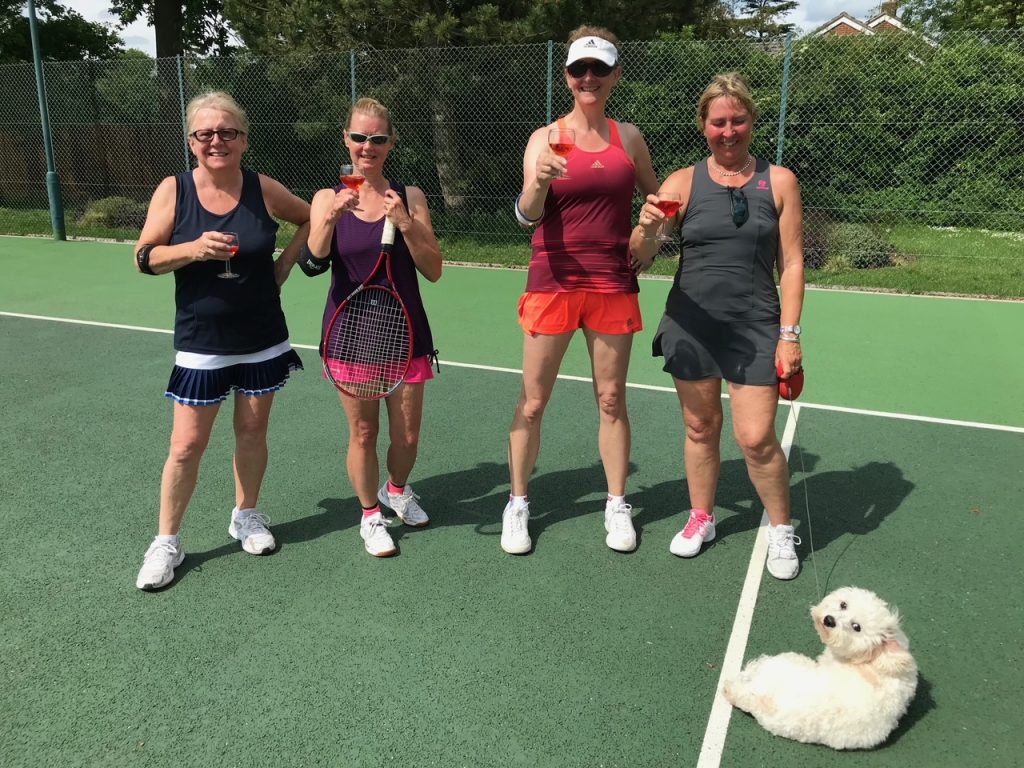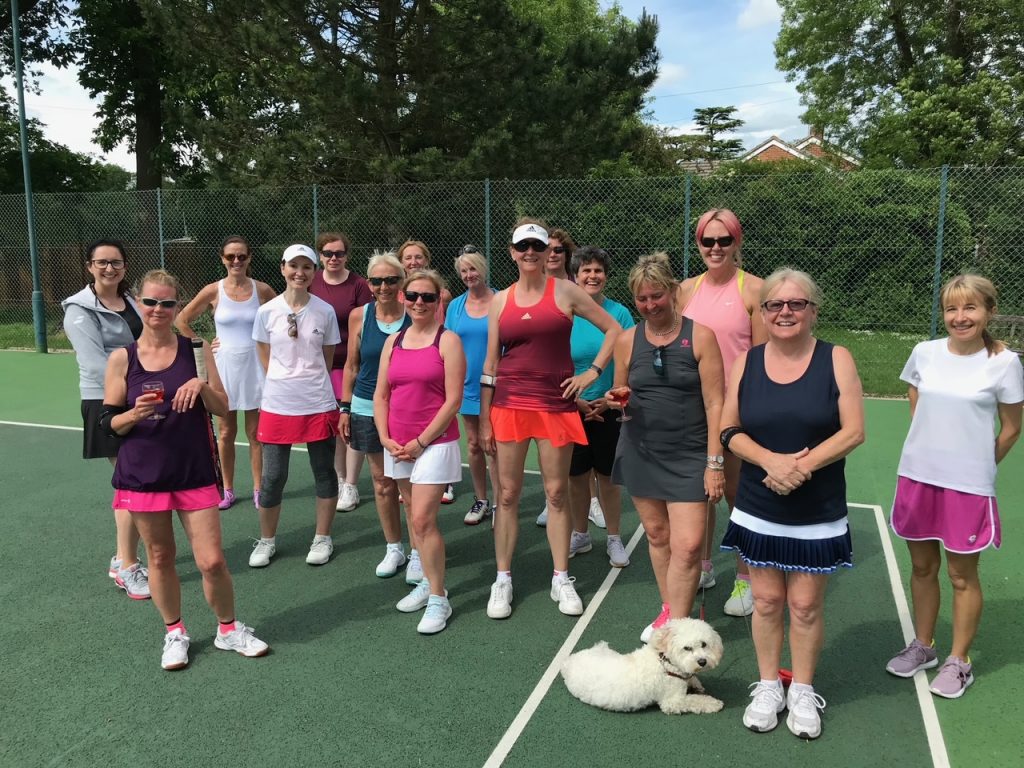 16 players took part in this mixed doubles tournament, which was held on Sunday 30 May. Marta Hensall and Adrian Olver won the cup, beating Daphne Lunnon and Paul Balas 6-0 in the final. The consolation winners were Dina McDonald and Michael Wilde, who beat Gail Hogg and Tudor Owen 4-3. Many thanks to Gail Hogg for organising such an enjoyable day.

This tournament was first played in 1988 where Jan Hollis and Jack Pearce were the winners! More information on the history of this cup can be found on the club tournaments page.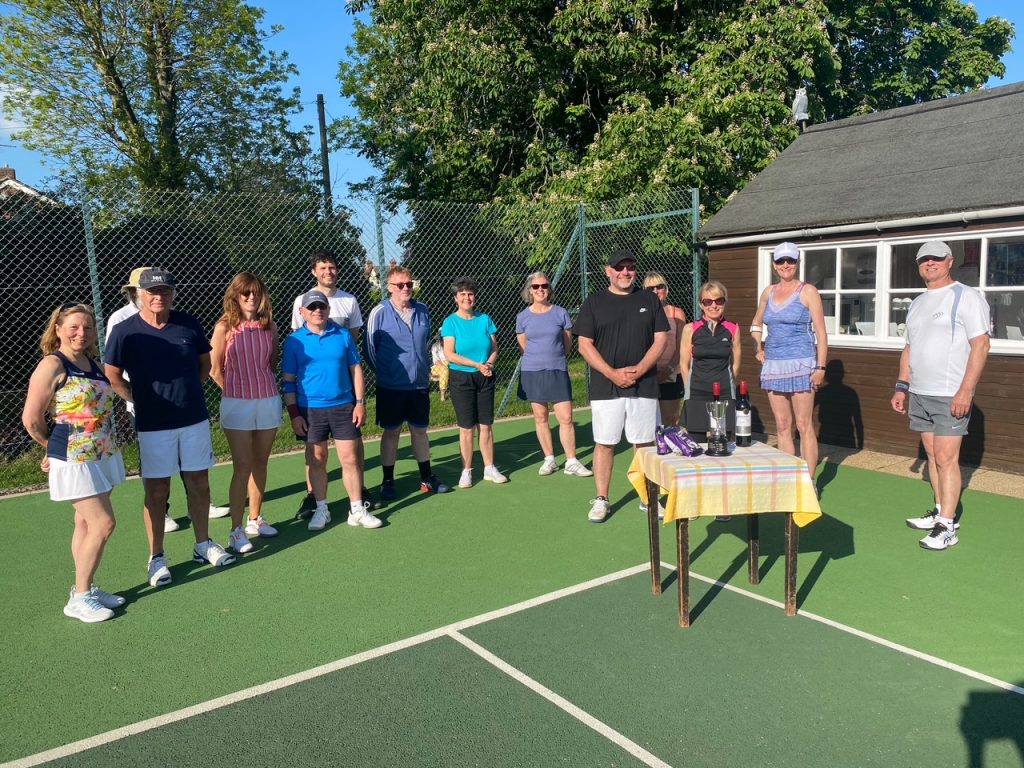 The 2021 Spring/Summer newsletter is available to read by clicking here
New Rusty Rackets/ Beginners sessions every Sunday morning 9-10am, starting 18 April.

For beginners and players who haven't been on the courts for a year or so, we are introducing a new Rusty Rackets/Beginners session every Sunday morning from 9-10am, starting from 18 April. So if you're feeling a bit nervous about launching straight into a Club morning, please come to this open session, which is free for members and £2 for visitors.
At these sessions we'll also be offering non-members a chance to win a month's free membership of STC. Please contact the club or anyone on the committee if you would like more information about Rusty Rackets.

We look forward to seeing you there!
The current list of club tournaments and social dates has been published.
You can read it here or use the menu option above.
The Stansted Tennis Club Annual General Meeting was held on Thursday 4 March 2021, 8pm via Zoom.
Here is a link to the agenda and the minutes.
You can read the latest newsletter here.
News from the Club including Court Bookings, Tournaments and Coaching.